# 28 Happy Spring
# 29 Easter Bunny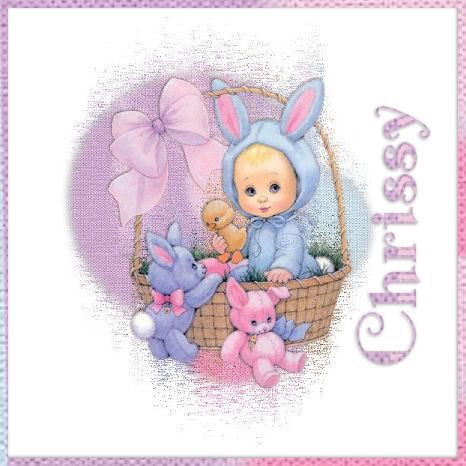 Both of these tags were made using the TOTD (tube of the day) tube I was given in the PSP group I belong to. I don't usually do cutsie tags like these but I don't think they came out to bad.
When asking for these tags, please remember to tell me the # that is above each tag and also the name or names you would like added to them. Thank you!
Have a wonderful first day of spring.