This is way off from what I normally offer but I saw a tutorial that seemed challenging so I went for it. Mine isn't as dark as the tutorial ... as twisted as it sounds ... I think I actually like this one.
THIS OFFER IS NOW EXPIRED. YOU'RE WELCOME TO LOOK THROUGH THE TAGS I HAVE MADE TO SEE IF YOUR NAME IS THERE. JUST FOLLOW THE LINK.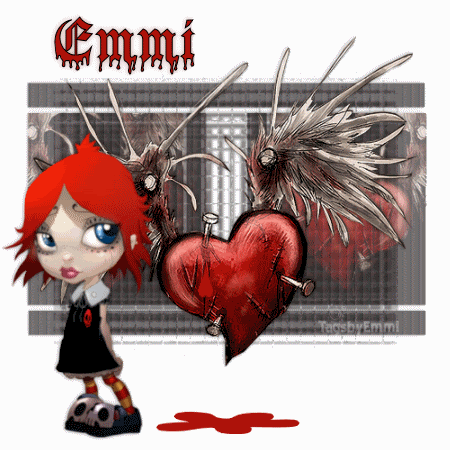 My Rules:
If you would like this tagged with your name just click the comment (add your own) link & leave the name/s you wish to have placed on it. Please do not crop off my watermark!
This tag will expire in 1 week. Thank you in advance for requesting.
If you prefer to e-mail me with your request please make for sure the subject line has the name of this tag with the name/s requested in the subject line. If you want me to tag this for a group then please place all names in the body of the e-mail as sometimes the subject line cuts off multiple names.
Once tags say -EXPIRED- in the subject line you will see a link in the entry. The link will be for those of you who missed this offer. The link will take you to my photobucket where you can look for your name & if you don't see it there you will see a (Blank) tag which you can snag & tag yourself.
IMPORTANT: When ask

i

ng for

s

creen names

o

r nam

e

s with numbers &/or

s

ymbols pleas

e

be a

d

vised that not al

l

fo

n

ts recogniz

e

#s & symbols.

I

f the fon

t

does not recognize your request I will leave it out or use a different font than displayed. On rare occasions I make tags where the names are placed in small areas. If your name doesn't look right to me then I will place it on another part of the tag.