I made this tag cause I'm a HUGE Big Brother fan & I just love how the producers give us eye candy to dream about all summer long. These are my two favorite male players for this season ... it doesn't hurt that their HOT!!!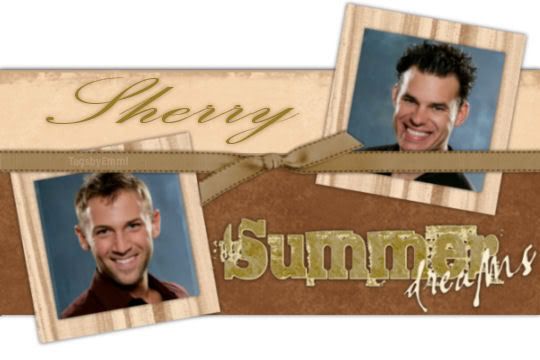 My Rules:
If you would like this tagged with your name just click the comment (add your own) link & leave the name/s you wish to have placed on it. Please do not crop off my watermark!
This tag will expire in 1 week. Thank you in advance for requesting.
If you prefer to e-mail me with your request please make for sure the subject line has the name of this tag with the name/s requested in the subject line. If you want me to tag this for a group then please place all names in the body of the e-mail as sometimes the subject line cuts off multiple names.