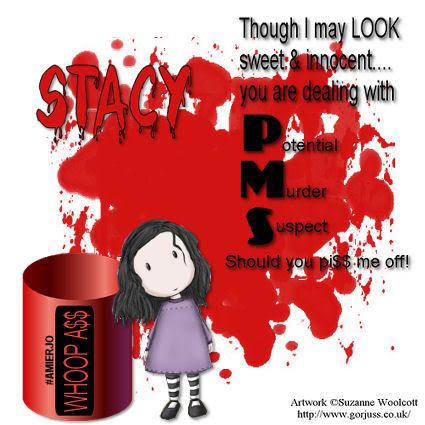 This is the lovely doll by Suzanne Woolcott ... notice to the nosey journal police ... I'm actually remembering to use my licence #'s!
I made this with my wonderful J-Land friend Stacy in mind. he he he Luv ya girl.
If you would like your name attached to this tag please leave a comment in this entry with the name/s you would like on it. It is no longer necessary to add the name & number in the comment section as long as you are commenting on the entry of tag wanted.
Thanks for viewing this offer. I hope you have enjoyed your time here & will come back often. Hugs, Emmi