I came up with this one yesterday. The background was a TOTD that I had to use. It was bright & cheery but the brightness wasn't to be. I just love Gwen Stafani & the bright wouldn't have worked with her & I was in the mood for her.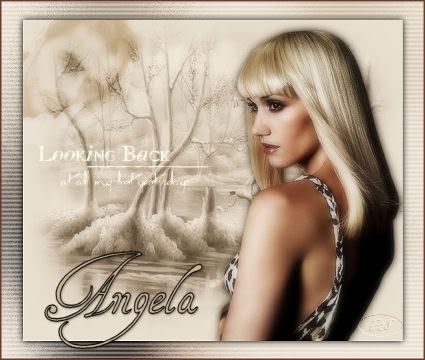 If you would like this tag with your name then please click the comment section on this entry. If requesting through e-mail please make for sure the subject line has "Looking Back" & the name/s to be tagged.
Please be sure that I'm able to send e-mail to your account. I will only try once & if it doesn't go through your tag will be tossed.
Please enjoy the tags made for you & respect my work by not changing them in any way. This especially means no cropping off my watermark.